Savory Sauces & Condiments
Sun-dried Cherry Tomatoes in Oil | 8.11 oz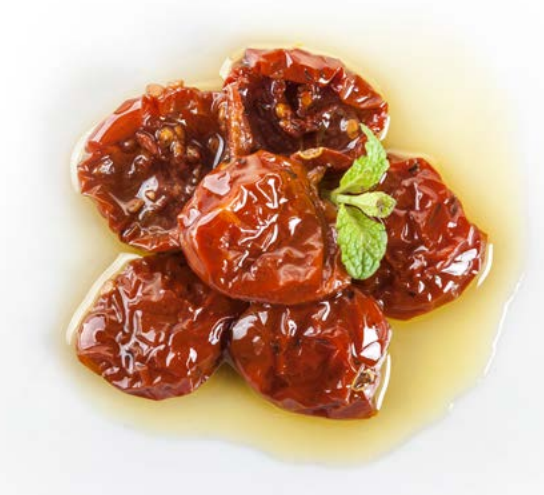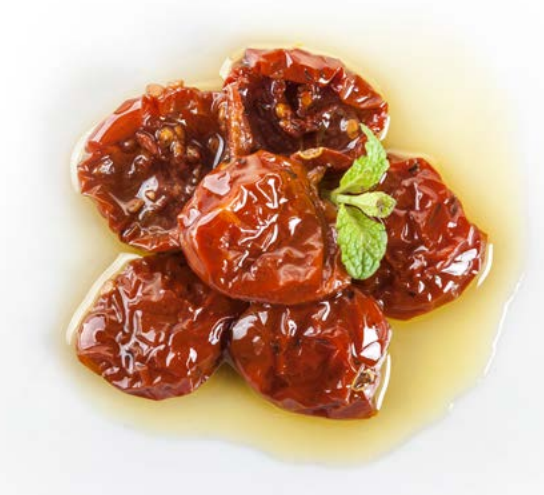 Sun-dried Cherry Tomatoes in Oil | 8.11 oz
I Contadini
In sunflower seed oil and extra virgin olive oil.
Ingredients: "Cherry" sundried tomatoes (65%), extra virgin olive oil (30%), capers, unrefined sea salt, hot pepper, apple vinegar, aromatic herbs, fresh mint, garlic, lemon-juice.
The cherry tomatoes are grown in April and harvested by hand in July. All stages take place within our farm. The tomatoes are collected, washed, selected, cut manually, salted and dried for 4-5 days on the looms. Then they are selected, washed and seasoned with Mediterranean spices and potted in extra-virgin olive oil. Even today we use this traditional method that has been handed down to us by our grandfather. And to obtain 800 gr of dried cherry tomatoes, you need about 10 kg of fresh tomatoes and over 130 hours of processing!
The sun-dried cherry tomatoes are tantalizing, fragrant, ideal to amaze your guests right from the start. Excellent also with a fresh mozzarella, on pizza, on bruschetta with capers of Racale, or with fresh basil to season a good fast and tasty pasta. Even the great chefs have noticed the versatility of this product, and they increasingly use it in the creation of extraordinary dishes.