Savory Sauces & Condiments
La Giardiniera – Mixed Pickled Vegetables in Brine | 19.40 oz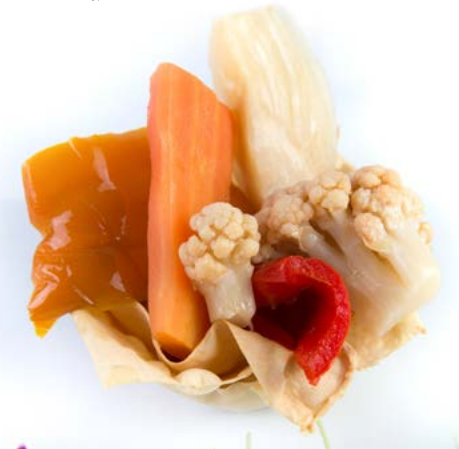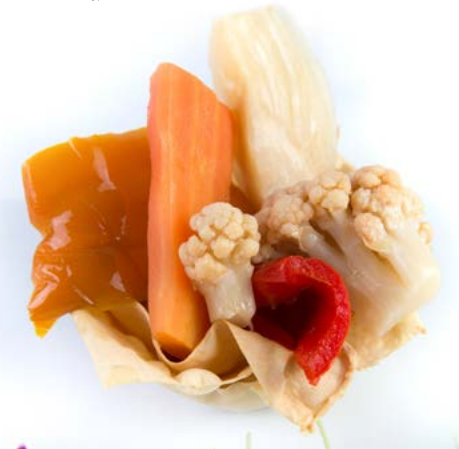 La Giardiniera – Mixed Pickled Vegetables in Brine | 19.40 oz
I Contadini
In sunflower seed oil and extra virgin olive oil.
Ingredients: cauliflower, carrot, yellow sweet pepper, red sweet pepper, fennel, water, apple cider vinegar, sugar, unrefined sea salt, lemon juice.
The Giardiniera mixed pickled vegetables by i Contadini is prepared from late September to the end of November. The four types of vegetable - peppers, fennel, carrots and cauliflower are harvested and prepared while at their freshest. The pickling is still carried out manually, by the expert hands of the women in the family, following a traditional recipe, and the vegetables are bottled in glass jars with a very mild sweet and sour solution.
Its colours will bring you a breath of warmth from our home. Appealing, tasty-looking vegetables with a crisp, crunchy, pleasingly sweet and sour flavour - perfect for fresh appetizers. Also delicious as a side dish for meats and in summer, it can be added to a rice salad or cold pasta dish, although for this, we recommend chopping it a little. The perfect accompaniment for an appetizer with cold meats and cheese. Buon appetito with our giardiniera.