Capra-Pecora Stagionato | Assorted Ages | Prices per lb.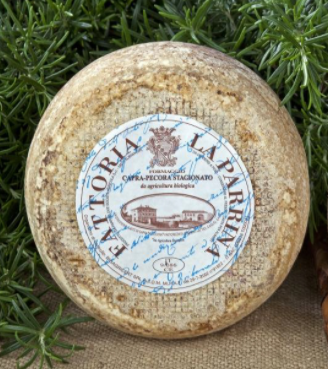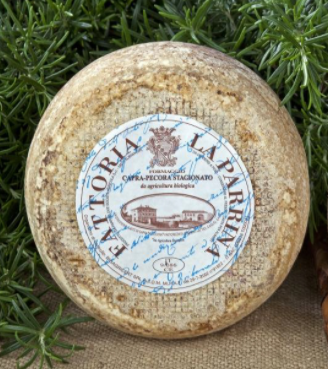 Capra-Pecora Stagionato | Assorted Ages | Prices per lb.
Antica Fattoria La Parrina de Maremma
Organic - Assorted Ages - 50:50 Sheep & Goat Milk
PROCESSING CHARACTERISTICS: The processing is result of long and complex craftsmanship, a simple cheese for and intense taste. After being pasteurized, are inserted in the milk ferments and rennet: the curd is broken to the size of a rice grain. Following the serum is separated and is given the form to cheese. After giving form to the cheese and a quick stewing, the form reaches a pH of 4.8 and is put into the cell at 13 ° C with 80% humidity. It is ripened for minimum 4 to 8 months.
VISUAL INSPECTION: The skin is dark yellow. As a preservative, we use organic tomato sauce and organic olive oil. The dough is compact and has white or ivory color. When cut the cheese is firm and slightly crumbly with a thin rind of slightly darker color of the dough.
OLFACTORY: Intense floral notes that are perceptible accompanied by scents typical of most plant pasture.
TASTE: In the mouth it is delicate and elegant, a balanced taste between the strong personality of sheep's milk and the delicacy and finesse of goat's milk. Light spicy note.
MATCHING: For elegance and sophistication is perfect with a glass of Parrina Rosso Riserva D.O.C but also accompanied by Parrina's honey and jams.
OPTIMAL CONSERVATION: The cheese should be kept in ventilated refrigerator at 4°C. Once engraved the shape, the interior must remain in contact with a transparent plastic film to be changed every 5 days. The cheese can not be frozen or maintained at temperatures above 10°C.
Displayed prices are per pound (lb.).